As most of you know I sold the first KR2S I built. That was a decision I wish I had never made. Anyway, I have decided to build my second KR2S aircraft. Am I a glutten for punishment? No I don't think so as I love to build and knowing what I know from my first build I can only expect a much better bird this time. To speed up the process and greatly reduce my build time I have acquired a partially built project from Bernie Wunder. Bernie has put many hours of quality time into this project and his craftsmanship is only to behold. He has taken every step meticulously producing a boat and a set of spars that I have no problem flying. The following are a few photos of his work. This is also my starting point on this project. My Goal is to fly this plane to the 2020 KR Gathering.
---
Bernie Wunder's page click here.
Here are some of Bernie's photos. You can see his work is quality. Please click on his link above to see more of his construction.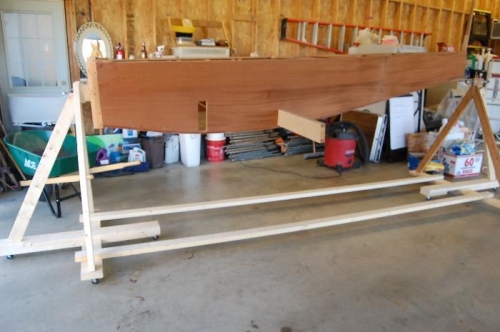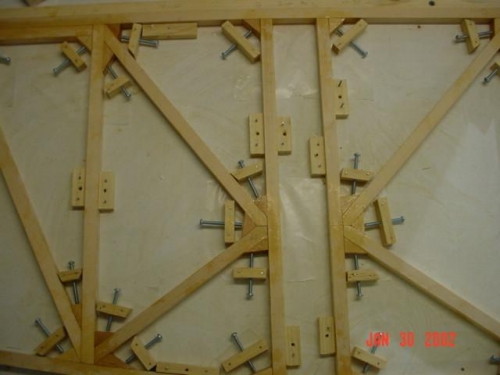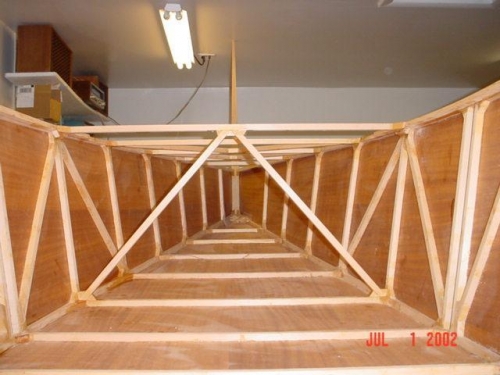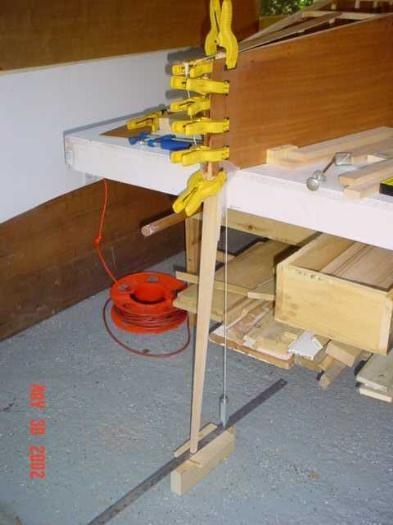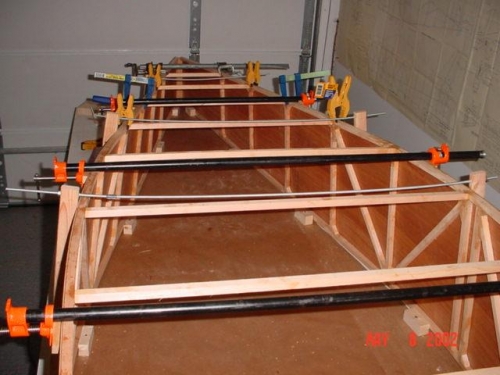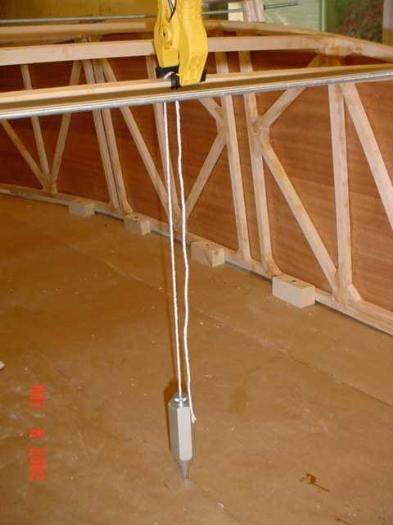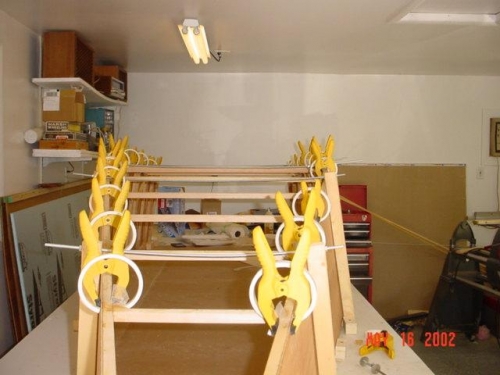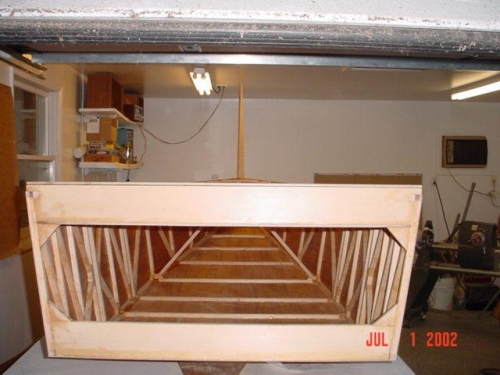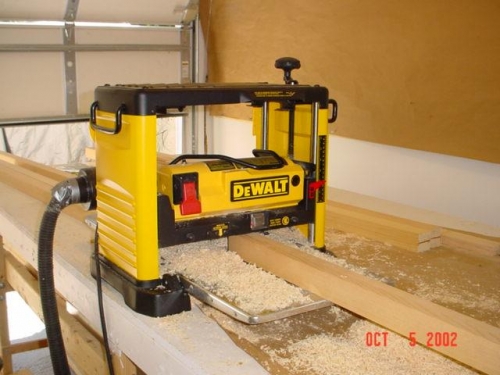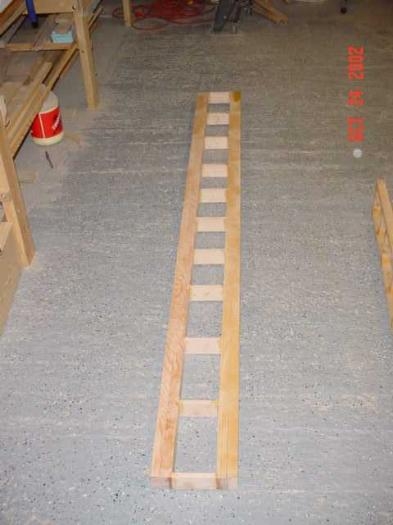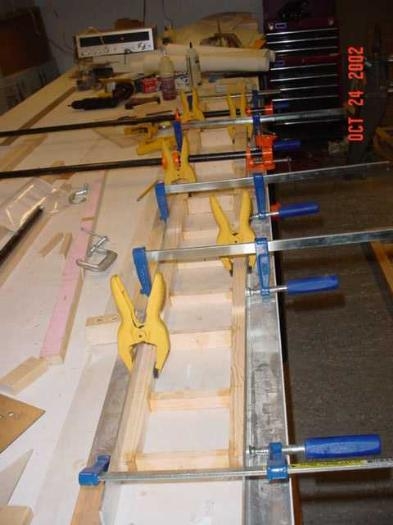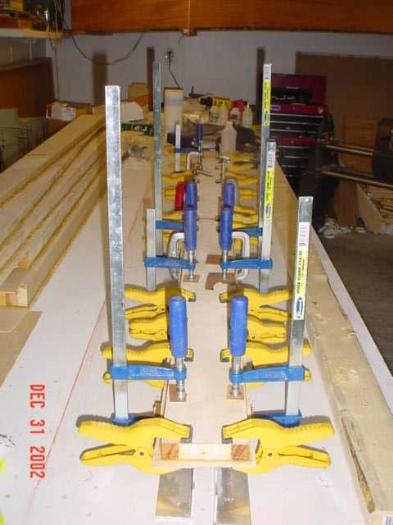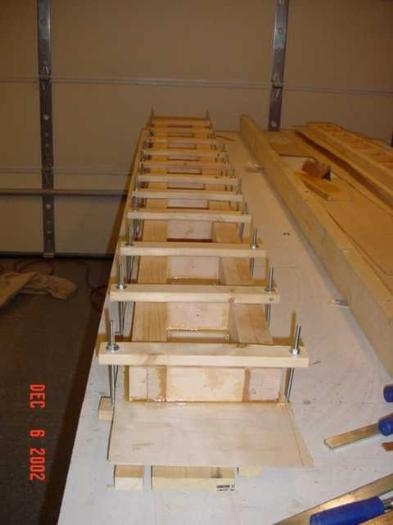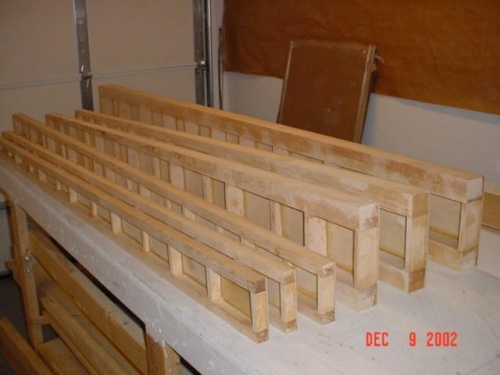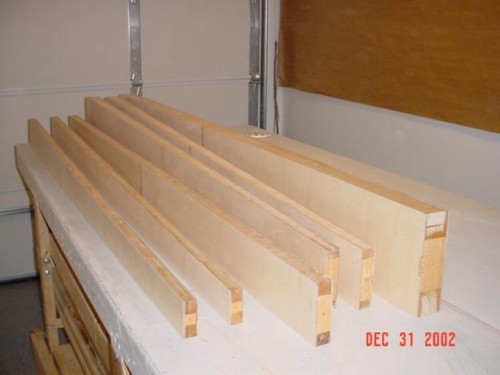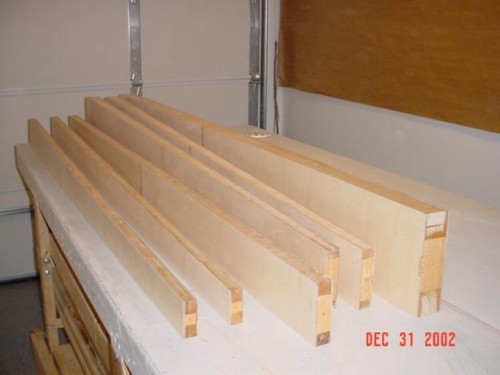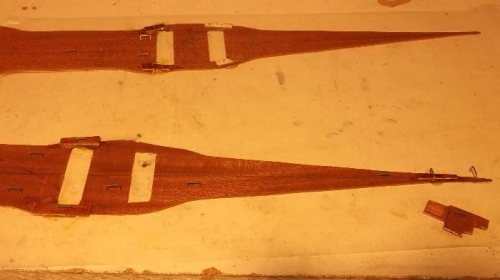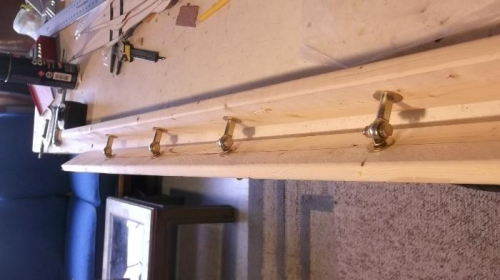 .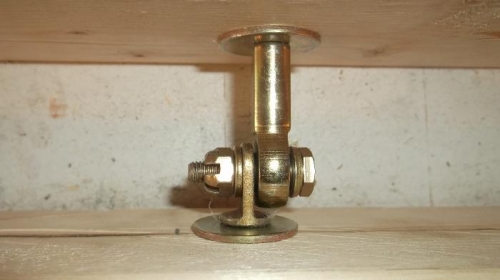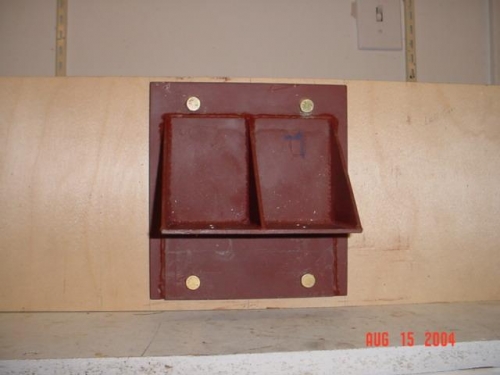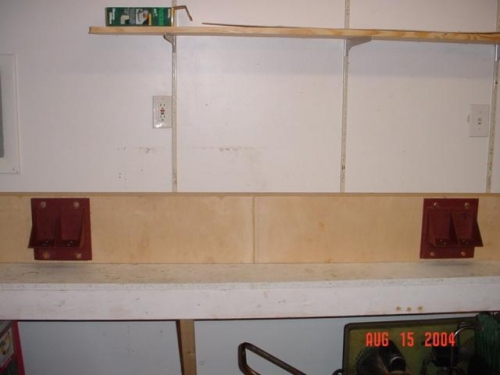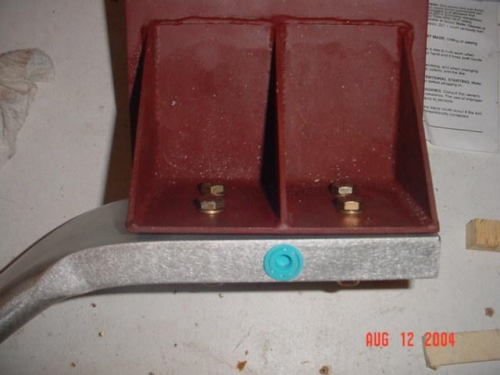 5/20/2018 In this photo you can see that I have the main spar temporarily in place. I have leveled the fuselage both front to back and side to side. The rear bulkhead for the forward horizontal stabilizer has been built and T-88 epoxied in place making sure the bulkhead is perfectly vertical. This is done using a digital "Smart Tool" level. After that was done I placed the forward horizontal stabilizer spar in place and T-88 epoxied it in place making sure it is both perfectly vertical, level and parallel to the forward wing main spar. Wow, did you notice I have cleaned my shop? I have removed almost everything which is not needed to build my KR. I now have a "Man Cave".
5/21/2018 In these photos I am rigging up things to check for fit and alignment. Notice the main center spars are now tapered to the airfoil dimension.
5/29/2018 In the following photos I am in the process of finishing all structural bracing of the fuselage. I have also set the main center spars, installed the Grove landing Gear, set the vertical stabilizer post and have sealed most of the interior wood with Minwax Helmsman Spar Urethane. There are areas that were not sealed yet because there will be parts glued in those spots with T-88. Once the interior is completed a final sealing coat will be applied to all wood surfaces. Notice in the last photo the difference in appearance. Mahogany has a beautiful wood grain.
6/01/2018 This shot of the rear bulkhead looks all whacked out of square but believe me it is only the camera. I have also completed the install of the cockpit floor.
6/06/2018 Getting very near to being complete on all the wood work. She is sporting a pair of Grove split landing gear. The gear has also been gun drilled for the brake fluid lines. Now the horizontal stabilizer has been set and the elevator spar has been attached to the rear horizontal stabilizer spar with rod end bearings.
6/25/2018 Here are some of the latest photos. I have installed the seat braces and cut out the wood for the seats. Basically a bench seat very similar to the seat in my last KR. I have installed the cockpit floor and am ready to install the rudder pedals. I have measured for the turtle deck height and canopy positioning. The elevator is almost complete as it is all glassed and now only needs finishing.
6/30/2018 Over the last week I built up the elevator. It is not complete here but very close to being done. I still have to add counterbalance weights, do some prep work and a lot of sanding to make it ready for paint.
7/18/2018 I have been working on my controls. I have installed the control stick and the rudder pedals. The brake master cylinders are in place and ready for hook up. Next will be to complete running all cables and setting up aileron controls.