| | | | |

---
| | | | |

---
| | | |

---
| | | | |

---
| | |

---
| | | |

---
| |

---
This past Saturday, October 22, 2006, I started my engine up after the carburetor rebuild and still had a rough engine. That is when I decided to do a compression test and found five cylinders were reading either 77/80 or 78/80 and the number 5 cylinder was reading 0/80. Not even one pound of pressure on that cylinder so I pulled the head to see what was going on and found that the intake valve seat on number 5 cylinder had dropped. The photos below show the dropped seat as well as the cylinders # 3 and # 1 which are marked on the heads for identification. Note the lead and carbon build up around the intake valves on the # 3 and # 1 cylinders. I am in the process of building a new head to replace this one. Once I am up and flying again, I will have the head with the dropped seat rebuilt so that I have a spare ready to go when and if ever needed.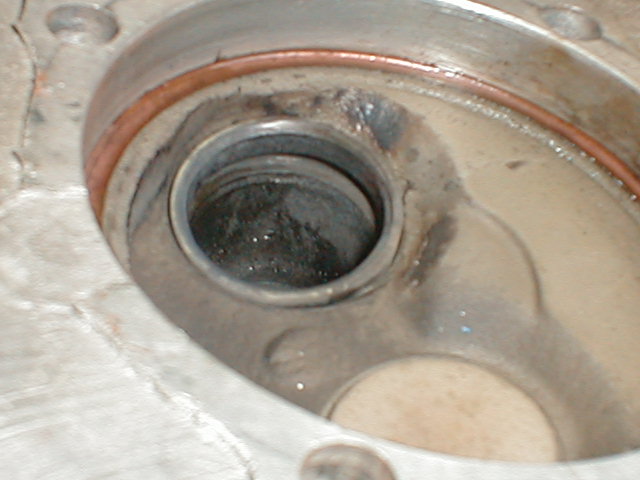 Note the seat ring is cocked at an angle in the head not allowing the valve to seat.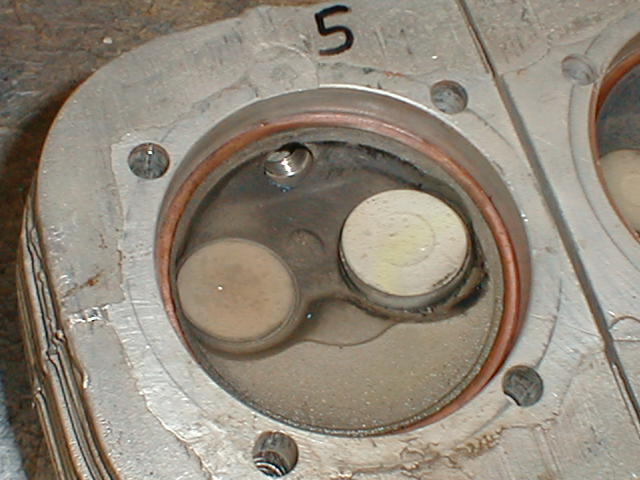 This photo shows the valve still in the head on number 5 cylinder.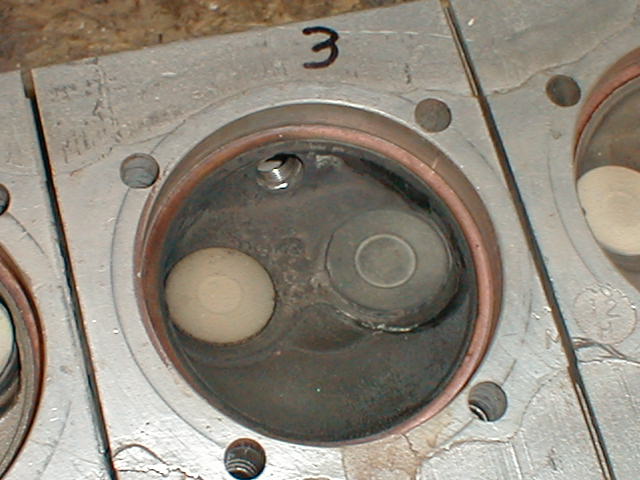 Here on number 3 cylinder you can see lead build up on the bottom of the intake valve. That looks like a fresh crack in the photo but is actually lead and was easily removed.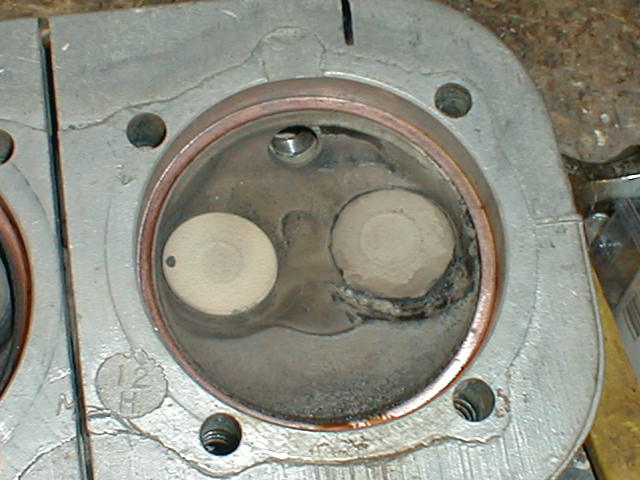 Here on number 1 cylinder there is substantial lead and carbon build up on the valve. Again this build up was easily removed.