---
This beautiful painting was done by artist and KR pilot Herb Bull. The painting was presented to Jeannette Rand at the 1992 KR Dinner held in Oshkosh.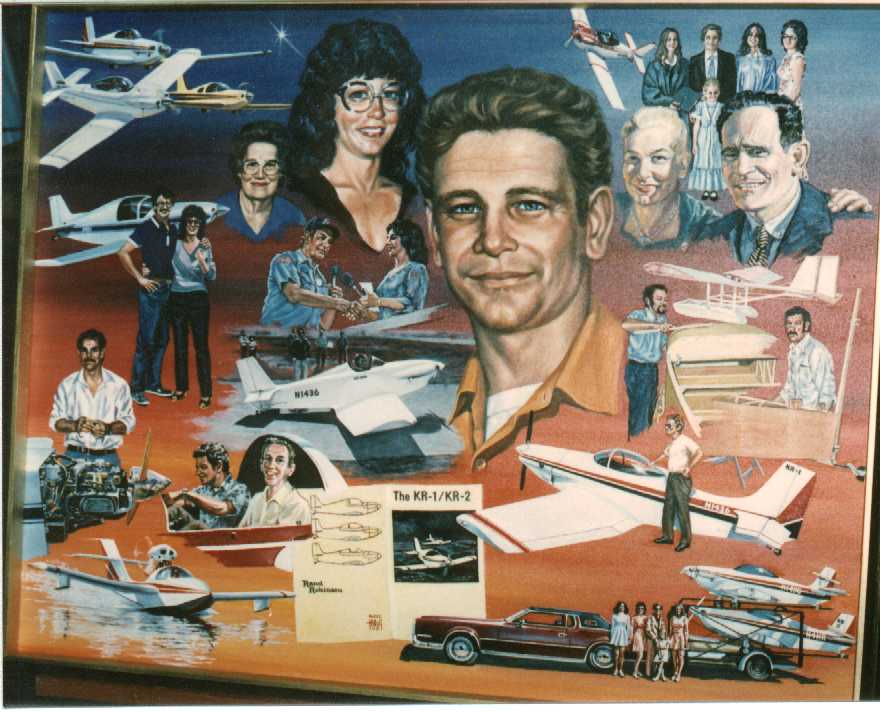 The following is a description of the painting as recalled by Jim Faughn: "This presentation took place at Oshkosh in 1992 and it was the night of the same day Herb Bull died in his plane at Oshkosh at the flyby. Herb was a very good artist and wanted to do something special to cap off the 20th anniversary. He also put together a great slide show which is part of another story. What I remember of the people in the picture is: Upper right corner are the Rand kids and Kens Parents - Ken and Jeanette in upper center with Jeanette's mother on the left of Jeannette - Upper Middle left is Dan Diehl and Jeannette - Lower Middle left is Steve Bennett - Lower Middle Center and bottom is Ken and ? working on the amphibious KR - Middle Right is Ken and Stu working on the first KR-2 - Bottom Right is the year Ken took Oshkosh by storm with the KR-1 and KR-2. This was a trailer Ken built just to trailer both planes to Oshkosh. Jeanette said they had a lot of looks along the way. You can tell it is the early 70's by the dress of the family in the lower right."
---


This is a photo of Ken Rand (left) and BoB Stone (right). Thanks to Bob Stone for allowing us to use this photo .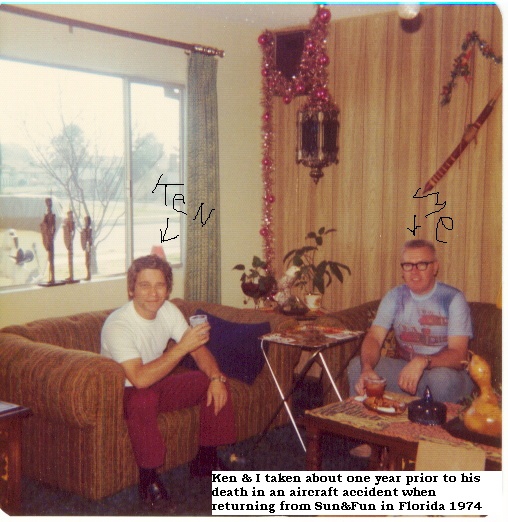 The photo below is of Ken Rand flying his open cockpit KR-1 N1436.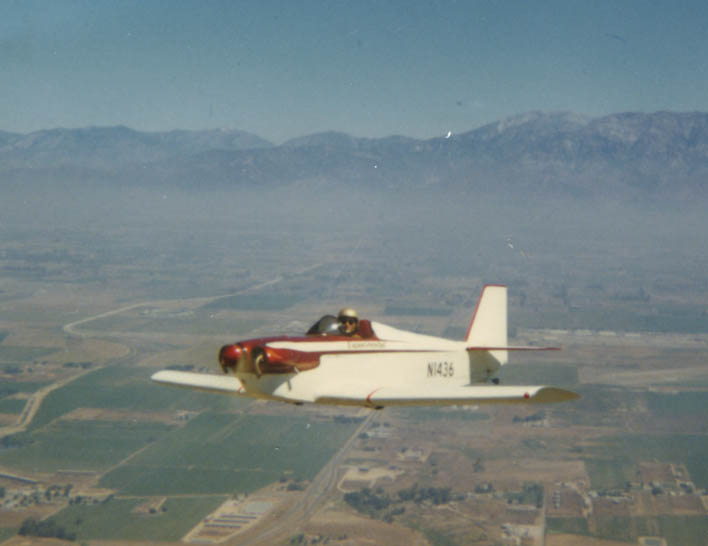 And here is Ken flying N1436 after he converted it to a closed cockpit KR-1. N1436 is now owned by EAA and is on display in the FAA building at Oshkosh Wittman Regional Airport located in Oshkosh, Wisconsin. Click here to view a tribute to Ken Rand.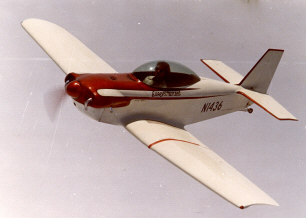 The following photos are of the EAA Memorial Wall in Oshkosh, WI. Thanks to the generous donations of a few KR Netters, we were able to have Ken Rand Inducted on the Memorial Wall.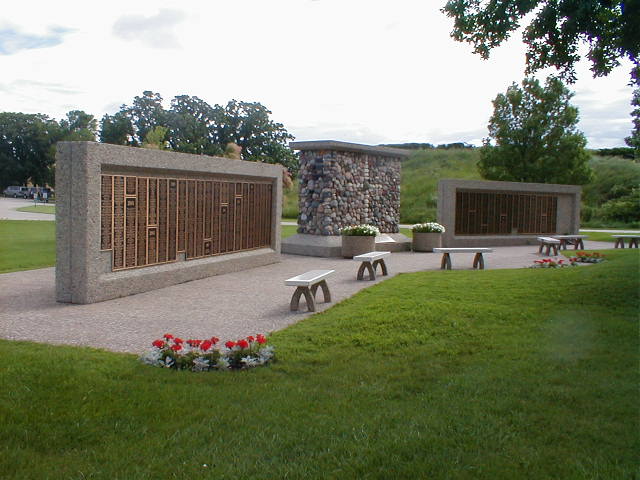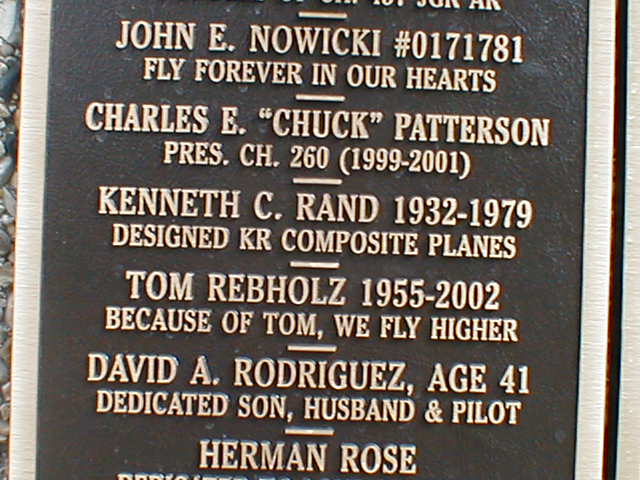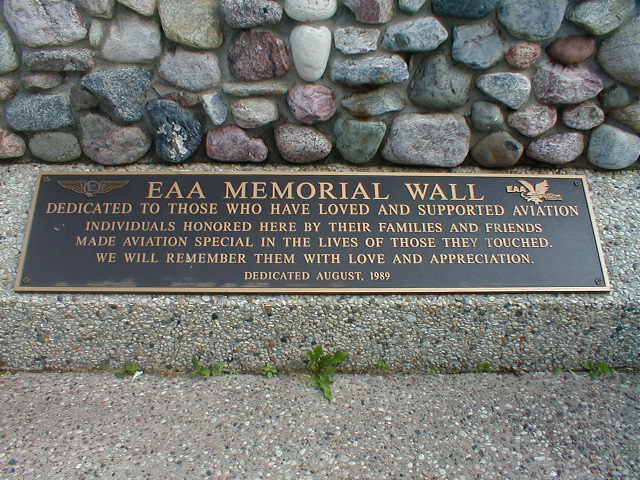 ---
Return to Mark's home page