The photos below show how a poor man makes an engine pre-heater. First you use your torpedo heater and propane tank.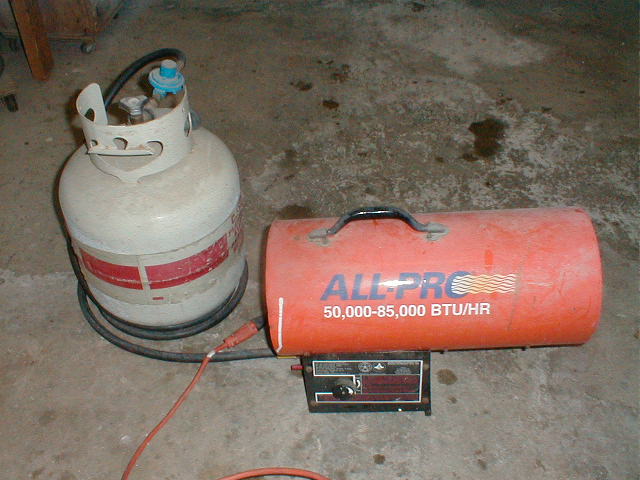 Next you go to your local Home Depot store and get the following duct reducers. One 8 x 6 reducer. One 6 x 4 reducer. One 4 x 3 reducer. One 6" coupling. One 4" coupling. The next thing is to fasten it all together with pop rivets and you wind up with what you see in the photo below.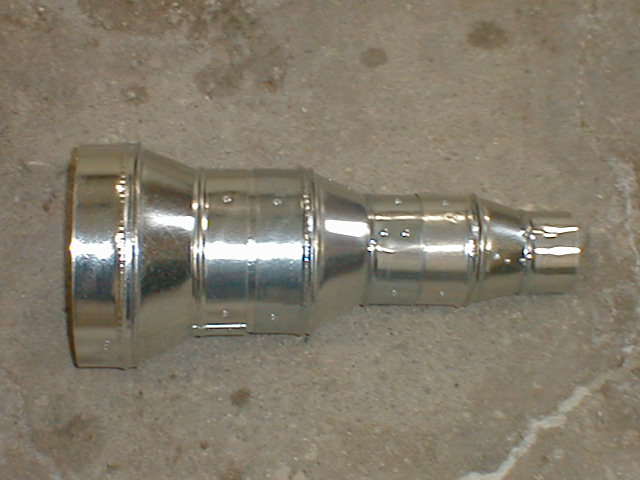 While you are at Home Depot, pick up a piece of 3" aluminum vent pipe like you see below. This pipe will streatch out to eight feet.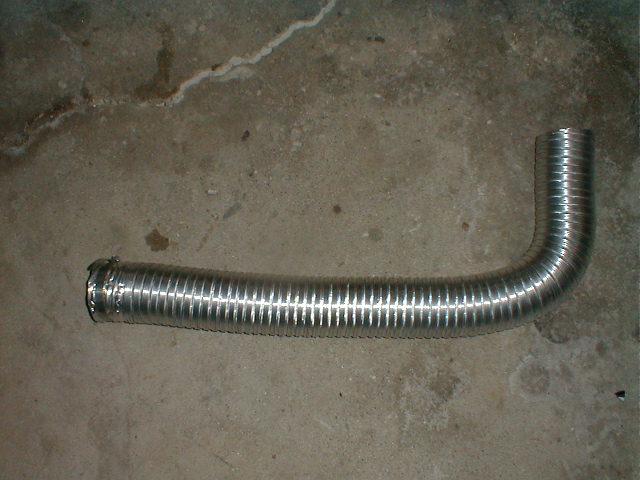 The next thing is to put some legs on the device so it sits about one inch higher than the mouth of the torpedo heater. The small end of the device where the flex hose attaches should angle upwards from the rear. I made my legs out of 1/8" x 3/4" aluminum flat bar and pop riveted them to the device. Attach the 3" flex aluminum hose to the front of the device with a worm gear clamp.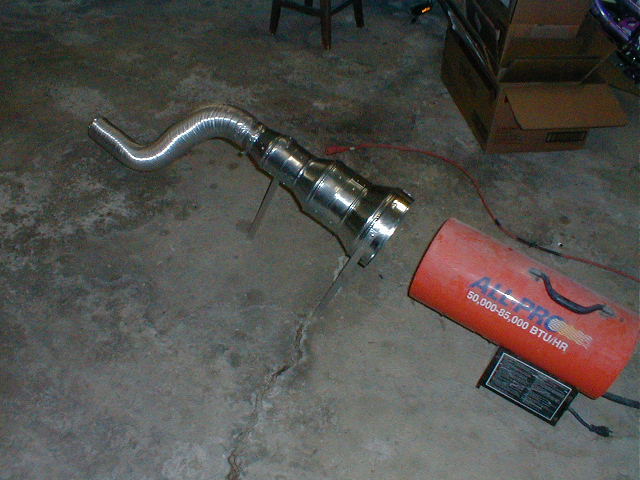 The entire device is freestanding from the torpedo heater. DO NOT attach the device direct to the torpedo heater. If you do, flames will pass completely out of the end of the 3" aluminum hose. Don't ask me how I know this. With the device freestanding, you simply set it about 10 inches from the heater and attach the end of the 3" aluminum hose to an opening in the bottom of your cowl. The farther away from the heater you place the device, the cooler the air going into the cowl. And naturally, the closer the hotter the air. At first I thought I would need a fan in the device so I bought a 4" duct fan but it turned out that it was not needed at all as the torpedo heater forces plenty of air through the pipe into the cowl.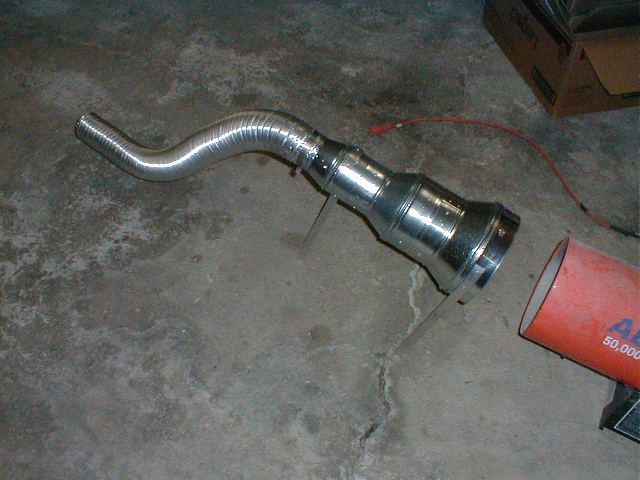 Like I said, this is a poor man's pre-heater and the total cost of the parts was $26.76. Of course, that price does not include the torpedo heater or the LP tank. Most folks who live in cold climates already have a torpedo heater or some other type heater that this device could be adapted to.